Exklusive for our tour paricipants only:
Face-to-face meeting with the "godfather of content marketing" Joe Pulizzi
Join our closed "meet & greet" with some of the CMW top speakers
3 days to connect with over 4,500 like-minded professionals from over 55 countries
Get a guided "behind the scenes venue tour" before event start
Benefit from our all-inclusive package: CMW pass as well as access to the content- and video library after the event
CONTENT TAKES THE LEAD
While classical advertising increasingly reaches its limits, the power of good journalistic content and exciting storytelling raises. Content marketing becomes increasingly important for companies to engage existing customers and to attract new ones for the brand.
THE GLOBAL MEETING POINT FOR THE WORLDS CONTENT MARKETING ELITE
The Association of German Magazine Publishers (VDZ) in cooperation with the content marketing forum offer you the opportunity to be part of our Content Marketing World Tour to Cleveland, September 06-08, 2016. Since 2011 the northeast of Ohio is the place to be, when the best and the brightest brand marketers gather at the "Content Marketing World" (CMW). Host is no other than the "godfather of content marketing" Joe Pulizzi himself. Take this chance, to get an all-inclusive package for the biggest event in the content marketing industry.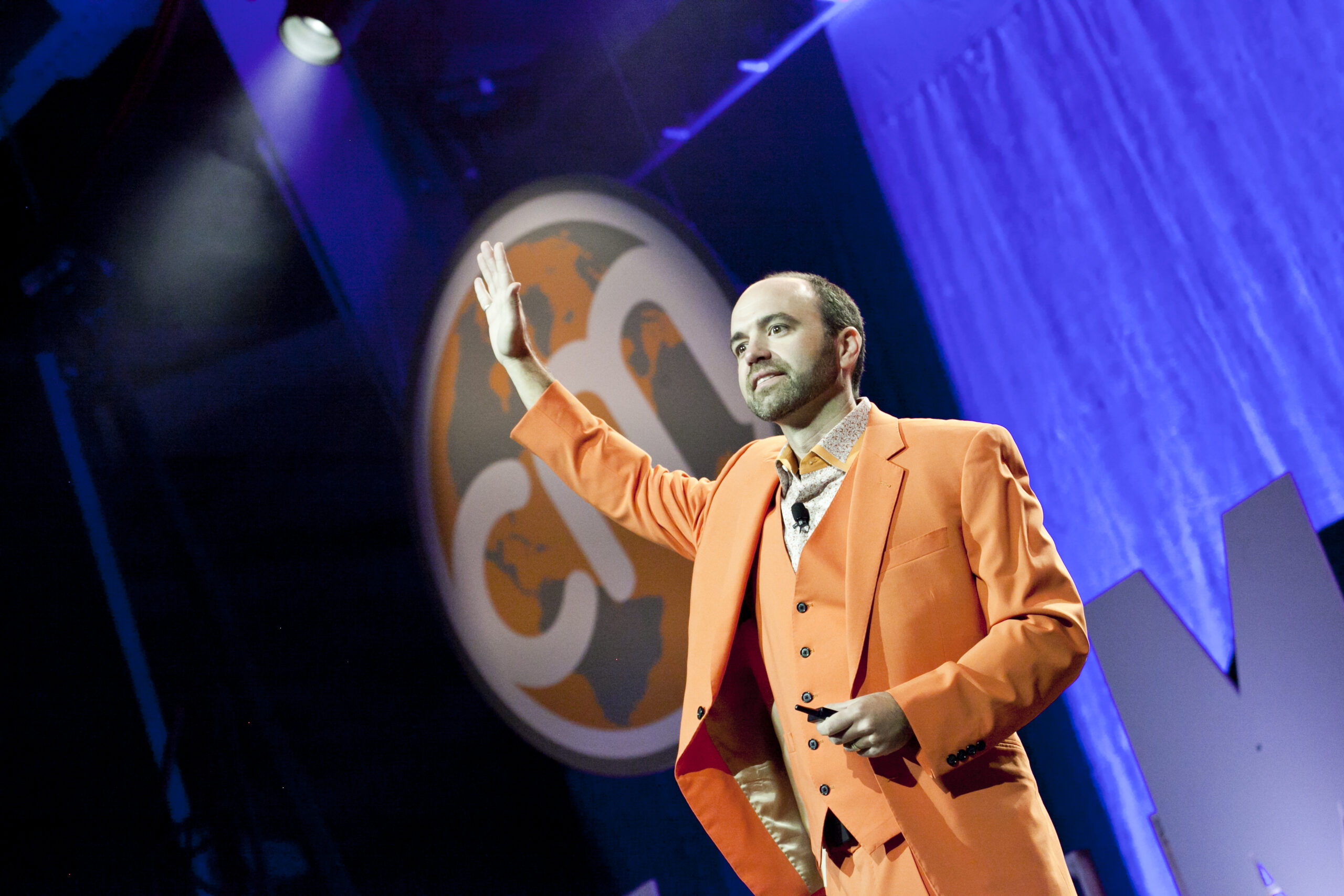 Summary of the all-inclusive package:
Face-to-face meeting with the founder of the Content Marketing Institute Joe Pulizzi
Closed networking event for all tour participants during the event with a selection of top-speakers
Inspiring keynotes and best practices from business experts and thought leaders from Fortune 5000 companies
3 days to connect with over 4,500 like-minded professionals from over 55 countries
Insights into exclusive case studies from 225 top-speakers in 11 parallel sessions
Executive summary: Access to the session videos and full coverage of articles and content from the CMW 2016
Expo hall with 75+ technology and marketing service providers
Participate at the opening reception, numerous other networking events as well as the evening entertainment
Introduction webinar (before CMW) + guided "all access" tour on venue
Contact person on site

Regular rate:
(valid after June 03, 2016)
The cost of the trip per participating person is
€ 1.999 plus VAT for VDZ/CMF members
€ 2.499 plus VAT for non-members
For questions and registration please contact:
Anett Breitsprecher
VDZ Akademie GmbH
Haus der Presse
Markgrafenstraße 15
10969 Berlin
Telefon: 030.72 62 98 – 158
Telefax: 030.72 62 98 – 114
E-Mail: a.breitsprecher@vdz-akademie.de
Terms & conditions:
Pricing includes:
All-access ticket to CMW 2016
Tour guide / contact person on site
Planning and organisation of all (networking) events outside the CMW 2016 schedule
Introduction webinar (before event) and guided tour
Executive summary: Access to video and content library
Overnight stay is not included! Due to the sharp rise in hotel prices, we recommend early booking.
An invoice will be sent separately once the application is received. A refund for non-commencement of the journey cannot be guaranteed.
VDZ Akademie GmbH reserves the right to cancel the trip if there is an insufficient number of registrations. If the trip has to be cancelled or postponed due to force majeure, which includes orders issued by authorities, wars, other unrest, plane hijackings, terrorist attacks, fires, floods, natural disasters, power outages, accidents, storm, strikes, lockouts or other industrial actions, a refund cannot be guaranteed.
About VDZ:
VDZ, the Association of German Magazine Publishers, is the interest group of the German magazine industry. As an umbrella organization for three professional associations (special interest magazines, general interest magazines and denominational press) and five federal state associations, VDZ represents about 80 per cent of the market with 450 members and more than 3000 magazines. As a service association VDZ offers a broad spectrum of consulting and information on all matters of the publishing business (advertising, distribution, digital media, legal issues, business administration, environment and paper). As a trade association VDZ ensures the protection and consideration of the publishers' interests on a national and European level. And as an employers' organization and on behalf of its members VDZ also holds wage negotiations with editors' organizations. Furthermore, with its "VDZ Akademie" VDZ contributes to the industry's education and training. More information online on: www.vdz.de, www.pz-online.de, www.deutsche-fachpresse.de, www.editorial.media, www.vdz-akademie.de, www.publishers-summit.de