Shanghai | canceled, new date in consultation


------------------------------------------------------------------------------------------------------------------
China truly is a land of superlatives: With 1.4 billion people it is the most populous country on earth, a whopping 98% of Chinese are mobile internet users and Alibaba founder Jack Ma is one of the richest people in the world! In addition, the country has worked hard for its pioneering role. In a short time, China has experienced an immense development culturally, financially and, above all, technologically. For a long time, Silicon Valley has been synonymous with innovation and inspiration, today we are looking towards the east.
By now we've all heard of internet giants like Baidu, Alibaba or Tencent (BAT). But numerous startups spring up and scale in no time. The country counts 200 unicorns, including Didi, Bytedance and TikTok, which are also internationally successful. China is well on its way to overtaking Silicon Valley and the US and that's why you should already now start to understand the country, the people and the market. We will whisk you away on our study trip "Digital China Tour" to Shanghai, where you will get an in-depth look at the ecosystem and the digital market in just over 3 days. Company visits are planned among others to Alibaba and TikTok, as well as deep-dive sessions on WeChat and KOLs (Chinese Influencers).
program & companies are subject to change
What topics will we cover?
The participants will be introduced to field tested innovations,
initiated by successful digital companies as well as to system
solutions of highly creative startups. The scope of topics for the
trip reaches from new business models and their implementation
in the digital and mobile publishing area, to the developments in
the fields of AI, Ad Technology, content creation, e-commerce, social
networks, Big Data and Targeting.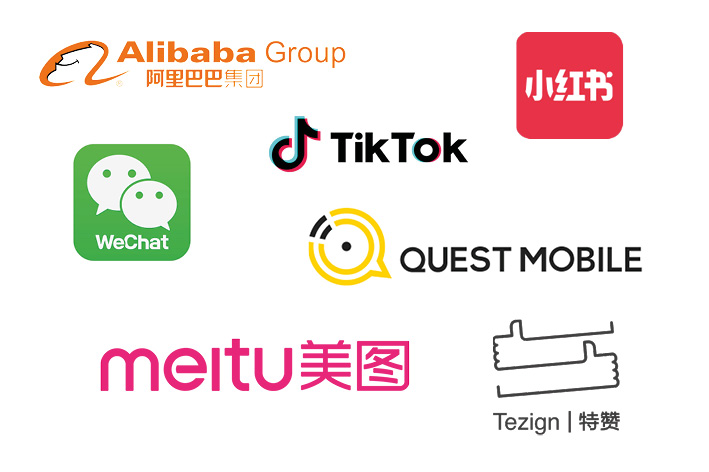 What do I get?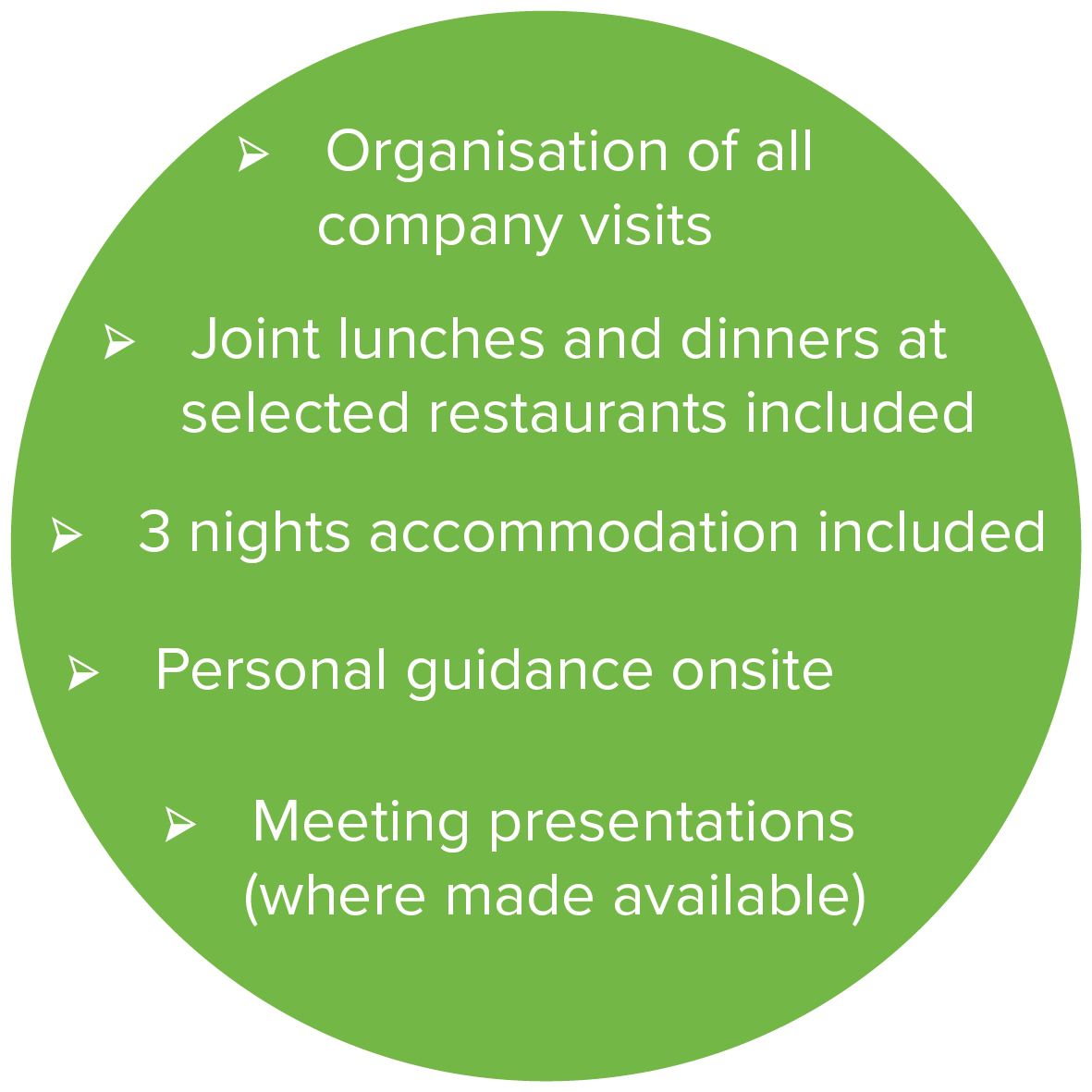 Companies - to be confirmed

Alibaba
With a market cap well over 500 billion USD, Alibaba have shown both how
huge the Chinese market is but also how you build a conglomerate controlling
everything from e-commerce to FinTech and video advertising.

Meitu
Meitu is powered by AI and stands as China's leading imaging and video editing
social media platform. From its earliest days, Meitu has created a series of
software and hardware products with the concept of beauty, or Mei (美) in
Chinese, at their core.

Questmobile
QuestMobile is a professional business intelligence services provider in China's
mobile internet market. After years of endeavor, QuestMobile's data and
research have become a must-have for big internet companies and top
notch investment firms.

Tezign
Tezign.com is a technology company that uses big data and intelligent
matching technology between 4,000+ corporate customers and tens of
thousands of designers and creators.

TikTok Shanghai Office
TikTok is one of the fastest growing social media platforms in the world
for creating and sharing short lip-sync, comedy and talent videos.

RED (Xiaohongshu)
Xiaohongshu is a thriving lifestyle community platform with over 300 million
registered users as of July 2019. And 70% of the users are post-90s. Through
artificial intelligence and machine learning, Xiaohongshu tailors content
recommendations to individual users, incubating new consumer trends.

Expert sessions: e.g. WeChat Deepdive, Social Media and eCommerce
Wechat is China's "app for everything", a multi-purpose messaging, social
media and mobile payment app developed by Tencent. The app is one of
the world's largest standalone mobile apps by monthly active users, with
over 1 billion monthly active users. According to Forbes it is one of the most
powerful apps in the world – a "super app" with a wide range of functions
and platforms

Networking Dinner at German Consulate
Who else goes?
Our tours offer an exclusive, intimate opportunity for up to 20 senior
level international delegates in media to join. Previous attendees are
from companies such as:

Speakers
The people we will target at these organizations include entrepreneurs,
founders, thought leaders and senior managers who are taking on the digital
challenges of tomorrow.
Services included:
Organisation of all company visits
Joint lunches and dinners at selected restaurants included
3 nights accommodation included
Personal guidance onsite
Meeting presentations (where made available)
Not included is your flight to and from Shanghai or individual airport transfers.

Please note: You have to apply for a visa yourself. We will provide a necessary letter of invitation
If you need additional accomodation we are happy to assit.
Space on the tour is limited, please register as soon as possible. An invoice will be sent separately after registration. In the event of cancellation participant costs will not be refunded.
Why China?
China as a country for global innovation and digitalisation has rapidly increased in importance in the last years. With internet companies now almost the same size as American counterparts, a huge domestic market and great global ambitions, it is more important than ever for us to understand the technology and innovation coming from China.
The power of 1.3 billion consumers
With the world's largest population, a fast-growing
middle-class and increasing purchasing power -
just by being "big in China" automatically makes any
company one of the world's largest.
Mega-cities unlike anywhere else
With over 100 cities with more than 1 million in
population, expected to double by 2025, and
megacities such as Beijing and Shanghai with
more than 20 million residents, China is experiencing
new unique challenges that come with densely
populated areas. This feeds innovation in a never
seen scale before.
No old tech legacy
In the late 90's and early 00's almost no-one had internet
nor computer in China. When smartphones came, it
became the first and only access to the Internet, building
an entirely new generation of consumers without any old
habits resulting in much higher adoption rate of new
services such as mobile payments, messaging and
e-commerce.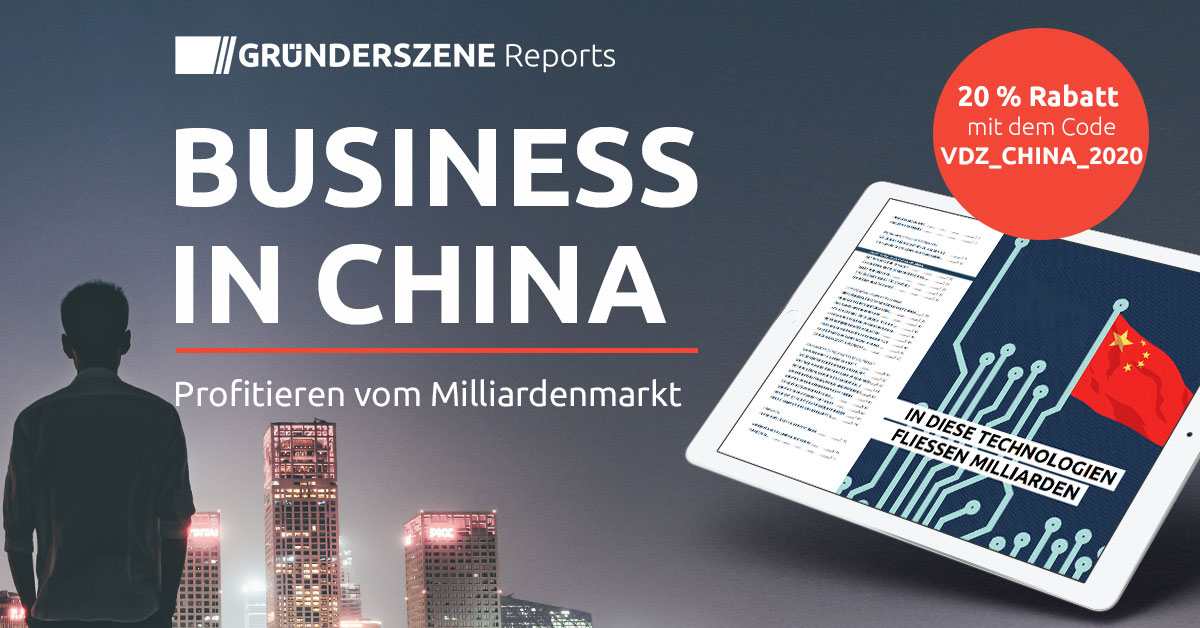 Please note that the program is subject to change.
The tour is limited to 20 participants. In case of overbooking we sort registrations according to date of receipt. Registrations from VDZ members have priority. The invoice will be send separately to the confirmation letter. The VDZ cannot guarantee a refund in case of a participant's no-show.
The VDZ reserves the right to cancel the tour if participant numbers are too low. In case the tour must be cancelled or discontinued due to act of God which include for example order by government agency, riots, airplane hi-jacking, terrorist attacks, fire, floods, natural disasters, power breakdown, accidents, storms, strikes, lockouts or other labour disputes, the VDZ cannot guarantee a refund of the tour fee.
Cancellation of the tour can be made up to 10 weeks prior to the tour start. However, costs that may have incurred already (i.e. hotel accommodation, catering) will be invoiced to the participant. Further, a processing fee of EUR 100 will be applied as well.
The VDZ General Terms and Conditions apply.

For further information and reservation you can contact Jennifer Panse:

Jennifer Panse
Senior Project Manager Events

Telefon: 030.72 62 98 – 113
E-Mail: j.panse@vdz.de