Diese Veranstaltung hat bereits stattgefunden.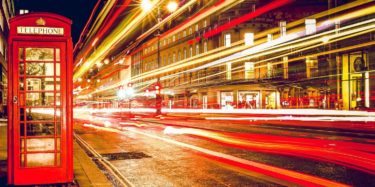 VDZ Digital Innovation Tour UK: Go Virtual!
03. Dezember 2020
17:00 Uhr - 18:00 Uhr
---
3 appointments, 6 speakers and intensive exchange –

straight from your (home)office
single web session from € 99,- (plus VAT)
tour offer: all 3 appointments for the price of two – from € 198,- (plus VAT)
Watch the Trailer from the US-Tour here!
---
Are you getting bored with listening to webinars? Take part in an engaging media innovation tour from the comfort of your office or home office. In the virtual tour sessions you will meet digital media industry leaders and innovative startups from the UK without having to travel.
Just like a real-life tour meeting, each of our three virtual 60 minute meetings consists of short introductory presentations, followed by in-depth discussions. Each session is limited at a maximum of 15 participants to enable real discussions instead of chat Q&As. Each session has a specific topic: lockdown stories, reader revenue, Podcasting.
---
Das sind die Themen
Podcasting: The new normal for publishers
Thursday, 3 December, 5 pm German time
Audio content continues to grow and podcasts have become yet another content distribution platform for publishers. We will hear from the podcast experts Media Voices, a publishing podcast covering the media industry, how to make podcasts a success including monetisation and get insights into how News UK, publisher of the The Times, is building its podcast strategy.
Media Voices Podcast: Esther Kezia Thorpe, media analyst and podcaster
News UK: Jimmy Buckland, Director of Strategy, Wireless & MD, Wireless Studios
---
Lockdown stories: Adapting, innovating, sustaining
tba 2021, 5 pm German time
During lockdown, quality content turned out to be exactly the kind of thing people want. Two very different media entities talk about their lockdown projects and learnings: The Conversation, a platform building community around expertise and delivering news and views from academics and researchers directly to the public, saw record-breaking corona coverage and is now applying lessons learned to keep up the engagement, while consumer publishing giant Future launched digital brands at speed during lockdown capitalising on consumer interest and banking on e-commerce integration.
---
All about reader revenues: The lowdown on digital subscriptions
tba 2021, 5 pm German time
In a post-/with-pandemic world, the hole caused by shrinking advertising revenues needs more filling than ever and reader revenues play a key role for media businesses to have a sustainable future. We will get insights on building a successful digital subscription business from the FT, pioneering a paywall model as early as 2002 and now using its data and technology expertise gained to support customer-focused businesses through its boutique consultancy FT Strategies, and learn from London start-up Zephr how they work with customers to give their online visitors personalised digital journeys based on real data to increase subscriptions and build stronger customer relationships.
---
Please note that all speakers and companies may be subject to change.
Ihr Experte vor Ort
Konditionen
Tour offer – all 3 web sessions
VDZ Members € 198,- (plus VAT)
Non-Members € 258,- (plus VAT)
Single web session
VDZ Members € 99,- (plus VAT)
Non-Members € 129,- (plus VAT)
The websession is carried out with microsoft teams.
The tour is limited to 15 participants. In case of overbooking we sort registrations according to date of receipt. Registrations from VDZ members have priority. The invoice will be send separately to the confirmation letter. VDZ will not offer refunds in case of a participant's no-show. VDZ reserves the right to cancel the tour if necessary.
The General Terms and Conditions of VDZ Akademie apply.
Ansprechpartner
Jennifer Panse
Senior Project Manager Events
Telefon: 030.72 62 98 – 113
E-Mail: j.panse@vdz.de


Anzeige/Aus unserem Netzwerk