Diese Veranstaltung hat bereits stattgefunden.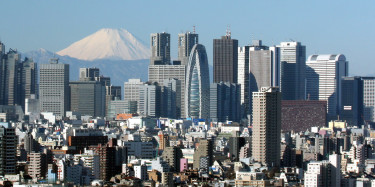 VDZ Digital Publishers' Tokio/Japan Tour 2015
08.-11. November 2015
Why you should care about this tour
When it comes to digital trends and innovation, Japan is THE most interesting country in this region. 2014 "the Land of the Rising Sun" was ranked number 1 in Thomson Reuters Innovation Hot Spot Ranking. Nowhere else in the world is the mobile monetization rate higher than here! Looking at Japans e-commerce industry, almost 50% of all purchases are made by mobile phone. Forrester states that the internet access through mobile devices is with 47% twice as high than in the US.
Big players like LINE (one of the fastest growing instant messengers) and DeNA (the strongest revenue based mobile games platform in the world) were founded here. Additional stops on our tour include also traditional publishing houses, in particular Asahi Publishing and Kadokawa that are both heavily investing in the online business.
Why you should join us
The VDZ Publishers' Tour gives you exclusive insights into the Asian market as well as direct contacts with innovative companies and personalities. In an informal setting, you will visit leading companies and get the opportunity to talk about the latest trends and business models to help you to develop your own business further.
You will get insights and ideas of future shaping concepts and solutions for your company.
Weitere Informationen
Confirmed companies:
Asashi Shimbun
Ryan Takeshita, Media Lab, The Asahi Shimbun
Beenos
Hiro Maeda, Managing Partner (TBC)
Cookpad
TBC
Kadokawa
Mr. Yoshihara, Managing Director, et al.
Nikkei (TBC)
Yasuhiro Kunitomo, Deputy Manager, Digital Business at Nikkei (TBC)
Smart News
Atsuo Fujimura, Executive Officer, Business Development
Taito Publishing
Duke Chang, Marketing Department (TBC)
Yappa
Rigo Villamarin, Development Manager
For further information on the companies, please download PDF.
Konditionen
The cost of the trip per participating person is:
€ 3,900 plus VAT for VDZ members,
€ 4,600 plus VAT for non-members
Ansprechpartner
Anett Breitsprecher
VDZ Akademie GmbH
Haus der Presse
Markgrafenstraße 15
10969 Berlin
Telefon: 030.72 62 98 – 158
Telefax: 030.72 62 98 – 114
E-Mail: a.breitsprecher@vdz-akademie.de