Ari Assuied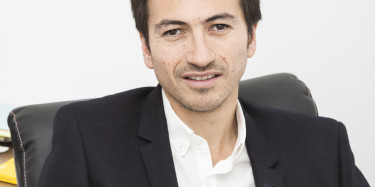 Co-founder and CEO, LeKiosk
Ari Assuied is the co-founder and the CEO of LeKiosk, the leading platform of digital press in France, also based in the UK and Italy. LeKiosk is regularly compared to Spotify for the press.
LeKiosk is an innovative service which offers buying and reading newspapers and magazines in digital format with an original approach focused on a unique, immersive and amazing user experience and a new business model totally new in the industry with monthly plans / subscriptions that allow for each user to freely choose each month its titles according to their tastes, moods or timeliness among the 1,500 titles present in the catalog (auto-renewable packages of 5, 10 or 20 credits per month for respectively less than 5, 10 or 20 €/£).
LeKiosk has currently 700,000 users and 100,000 paying monthly subscribers in growth of 200% for the last 12 months.
LeKiosk employs 45 employees in four countries.
Before the creation of LeKiosk in 2007, Ari Assuied was CEO of By Terry, a global luxurious cosmetic brand between 2004 and 2007 and started his professional career in Investment Banking.
Assuied Ari, 37, holds a Master degree of Financial Engineering in Paris-Dauphine.