John Wilpers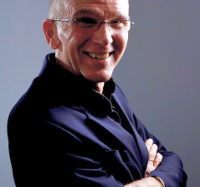 Senior Director, Innovation Media Consulting
After 35 years as a writer, editor, and media executive, John has consulted for the last ten years with media companies around the world helping them transform from unprofitable, depressed, print-centric operations into profitable, energized, multimedia, multi-platform, 24-7 content- and revenue-generation operations.
John's recent projects include: a pan-Asian consumer magazine group, two leading American B2B media companies, the leading South African media group; an Italian multi-newspaper group; an Indian multi-magazine publisher; a Czech multimedia publisher; the leading radio company in Peru; a Norwegian newspaper group; and the University of Virginia.
John has been the author and editor of the annual "Innovations in Magazines World Report" published for the world association of magazines (FIPP) since 2010.